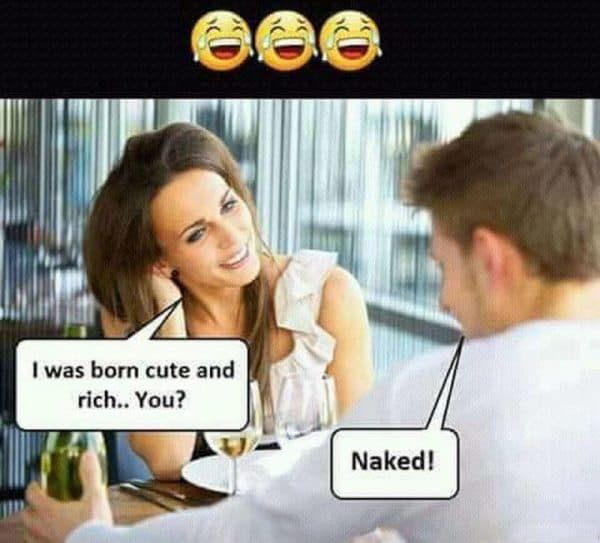 Born Status Funny Meme Girl: I was born cute and rich…You? Boy: Na_ed!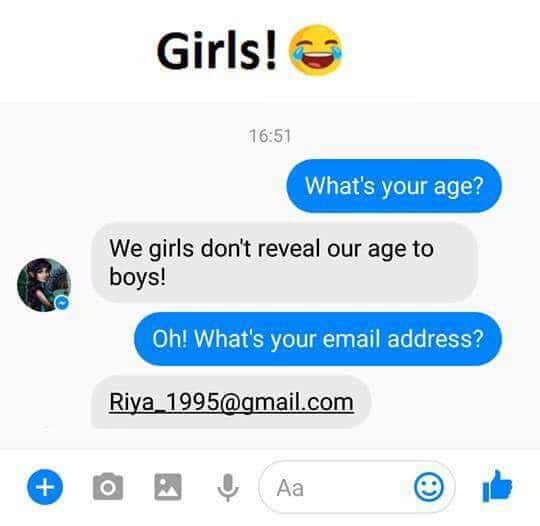 What is Your Age Funny Meme Girls 😀 😀 Boy: What's your age? Girl: We girls don't reveal our age to boys! Boy: Oh! What's…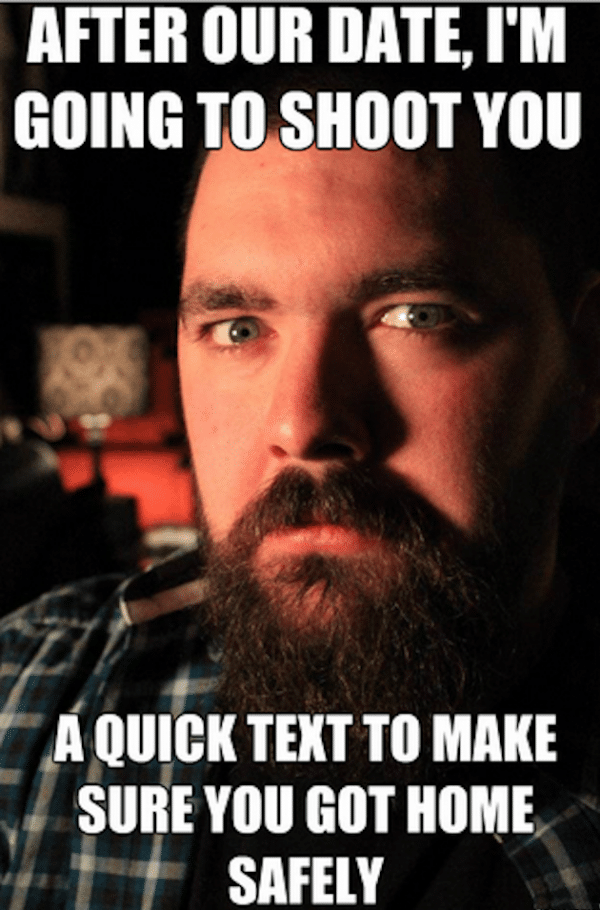 Dating Site Murderer Funny Meme After our Date, I'm going to Shoot You, A quick Text to make sure you got Home Safely.