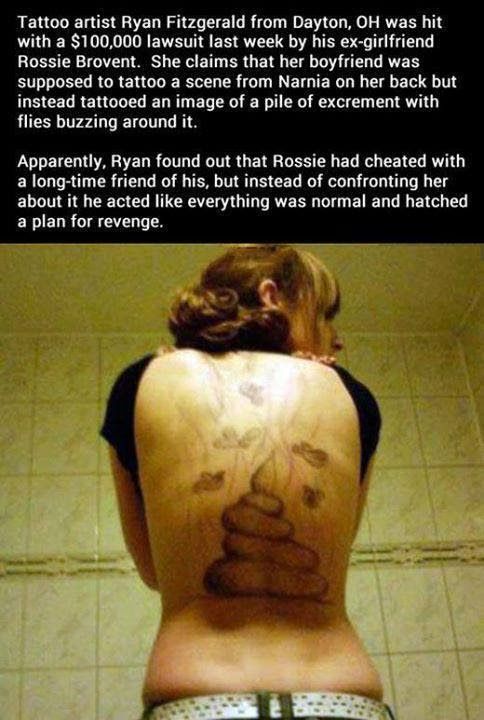 Tattoo artist stinky revenge Funny Meme
Tattoo artist Ryan Fitzgerald from Dayton, OH was hit
with a $100,000 lawsuit last week by his ex-girlfriend
Rossie Brovent. She claims that her boyfriend was supposed
to tattoo a scene from Narnia on her back but instead tattooed
an image of a pile of excrement with files buzzing around it.
Apparently, Ryan found out that Rossie had cheated with a long
time friend of his, but instead of confronting her about it he
acted like everything was normal and hatched a plan for revenge.