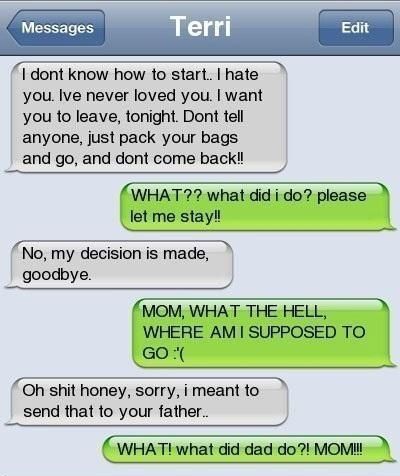 What did I do Funny Meme
I dont know how to start.. I hate
you. Ive never loved you. I want
you to leave, tonight. Dont tell
anyone, just pack your bags
and go, and dont come back!!
What?? what did i do? please
let me stay!!
No, my decision is made,
goodbye.
Mom, what the hell
where am i supposed to go 🙁
Oh shit honey, sorry, i meant to send
that to your father..
What! what did dad do? Mom!!!